Impressum: legal disclosure
Business:
Splendit IT-Consulting GmbH
UID-Nr.: ATU 57828667
Company register number.: FN246458p
Register court: Wien
Headquarters / Project Office:
Rechte Wienzeile 37
1040 Vienna
Austria
Tel: +43 (0) 12 86 45 43
Member of the WKÖ, WKNÖ, WKW, Fachbereich UBIT
Laws regarding profession:
Regulation: www.ris.bka.gv.at
District Commission: Bezirkshauptmannschaft Wien-Umgebung
CEO & CTO:
Michaela Prehofer, Dipl.-Ing. Reinhard Prehofer
Company shares:
Michaela Prehofer (46.05%), Dipl.-Ing. Reinhard Prehofer (46.05%) DDr. Regina Prehofer (7.90%)
Company focus:
We support the campaign "Wir nehmen Wissen in Betrieb" (we consider knowledge in business) by Fachbereichs UBIT Wirtschaftskammer Niederösterreich.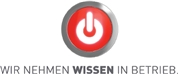 Privacy Policy:
This website uses Google Analytics, a web analytics service provided by Google Inc. ("Google"). Google Analytics uses "cookies" which are text files stored on your computer and that allow us to analyse how you use this website. The analysis (including your IP address) is transmitted to Google and the information is stored by Google servers in the United States. Google will use the information to evaluate usage, to compile reports on website activity for website operators, and to provide other service-related website activity and internet usage. Google may also transfer this information to third parties if required by law; third parties can process this data on behalf of Google. Google will never associate your IP address with other Google data. You can prevent cookies by changing your browser settings; However, please be aware that if you do this the website might not fully function.By using this website, you consent to the process of data transmission by Google for the purposes mentioned above.